Community involvement is key to our success. Follow us on Facebook and check this page often for the latest programs and events.
Join Us for A Night of Purpose on February 8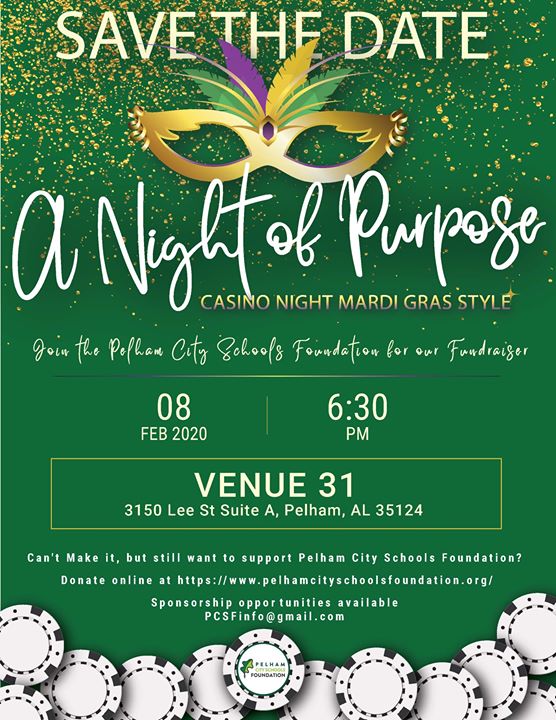 The Foundation is hosting a Mardi Gras themed casino night event on February 8, 2020!  "A Night of Purpose" will take place at Venue 31 in Pelham and feature an evening of gaming, music, silent auction, and more! All proceeds will benefit the Foundation's mission to impact the students and teachers of Pelham City Schools! Tickets are on sale now. Click here to purchase online or contact any Foundation board member to purchase tickets directly. If you're interested in participating in the event as a sponsor, please contact Lauren Little at llittle@pelhamcityschoolsfoundation.org.
26
27
28
29
30
Jan 31
Feb 1
This month does not have any events.